Sweet Bryce and Wyatt came to the studio for their twin newborn session.. they are identical twin boys.  I got a lot of great photos of them, so it was hard to choose a few to share… so I chose a lot!   We did a fun twin maternity before and after series from Mama's belly session that we recreated at the newborn session.
In this first shot, mom brought in the bottom blanket because it was a special handmade gift given to the boys and their nursery was decorated around it.  I had so much fun tying in those colors and creating some photos that would look great in their room on canvas.
I know I've said it before, but I seriously love multiples!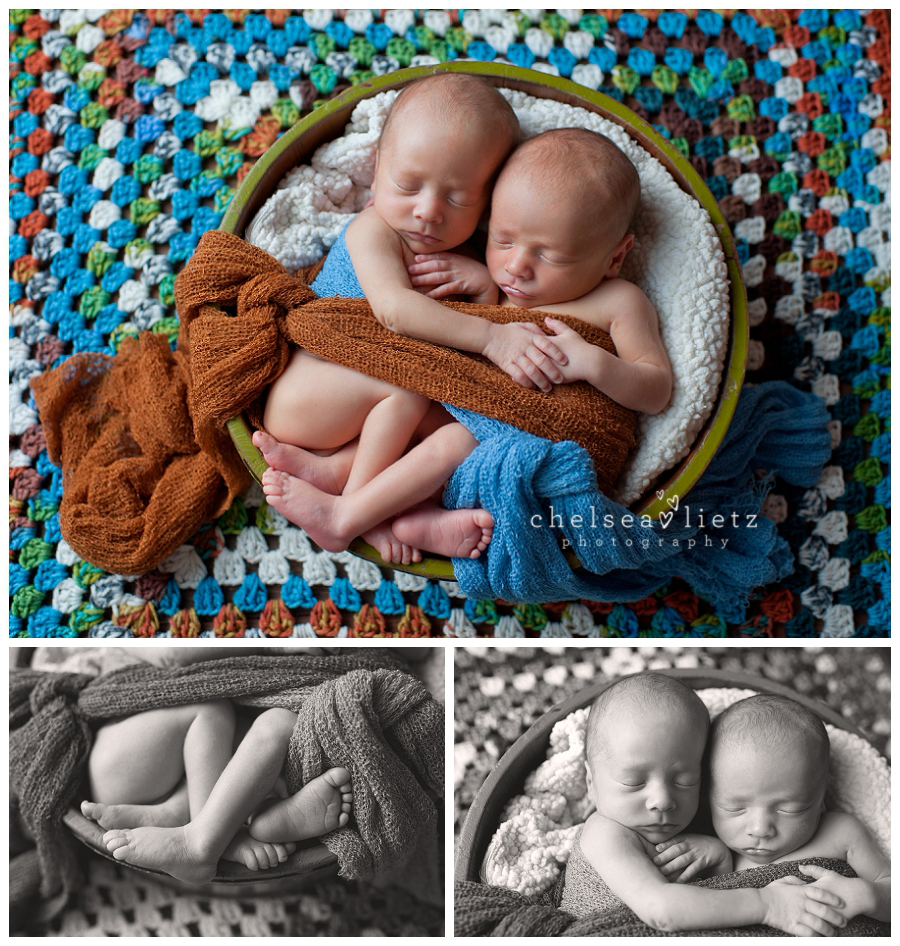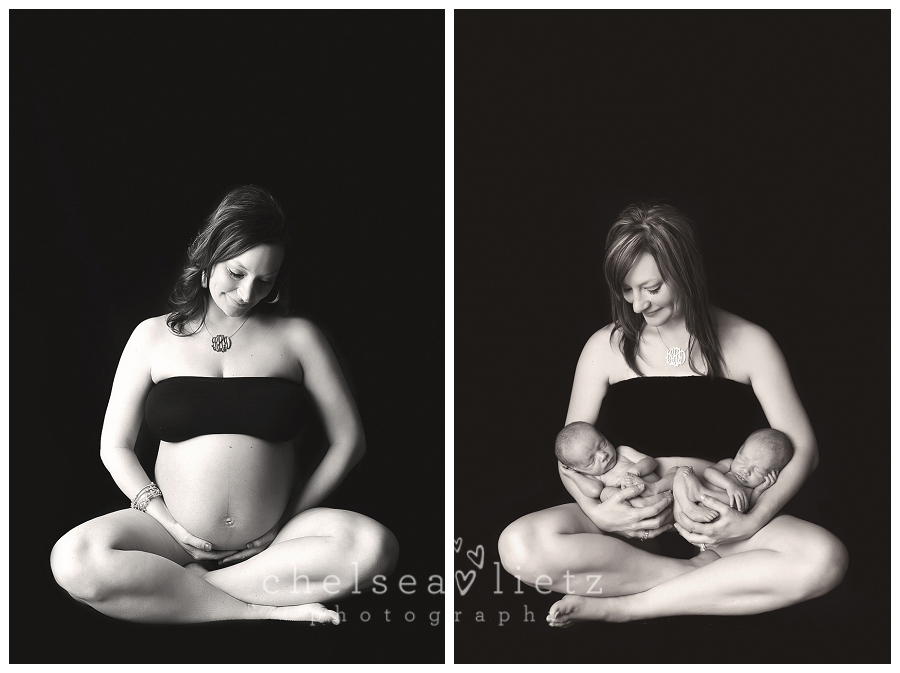 Want to check out another fabulous newborn photographer and admire her work?  My friend Naja is oh so talented!  Please visit her here.  Naja Lerus Photography is out of Chicago.
We work hard and need your support to help our small businesses succeed.  Thanks!