Chelsea Lietz Photography changed pricing structure effective January 1, 208.  If you submitted your contract before this date, you receive the rates locked in on the day of submission.
PLEASE read to the very bottom.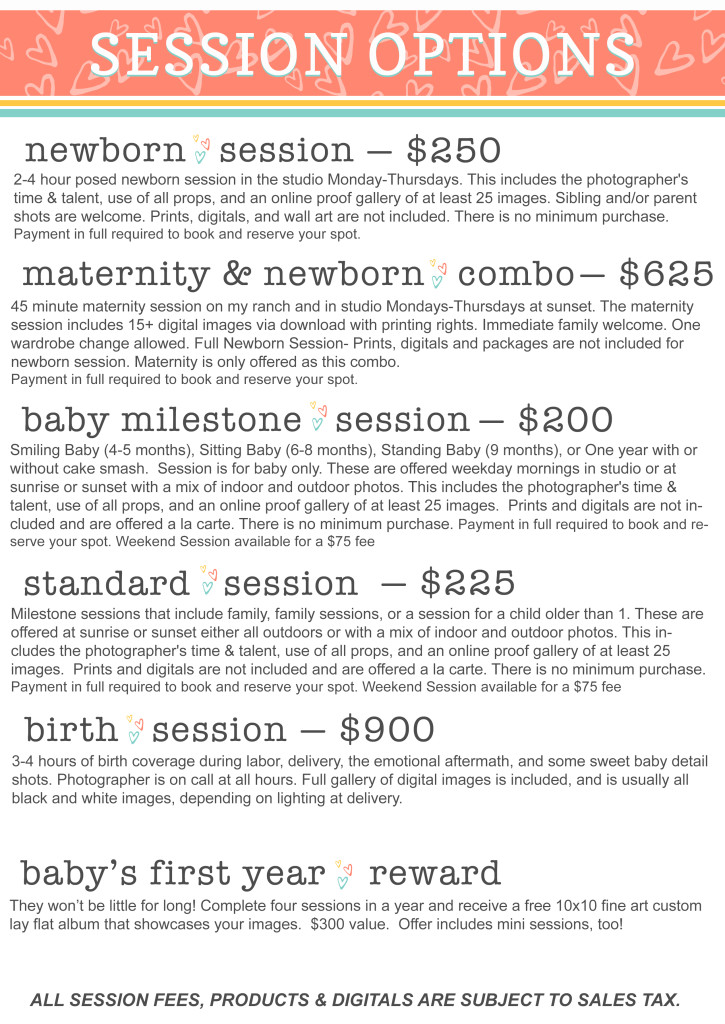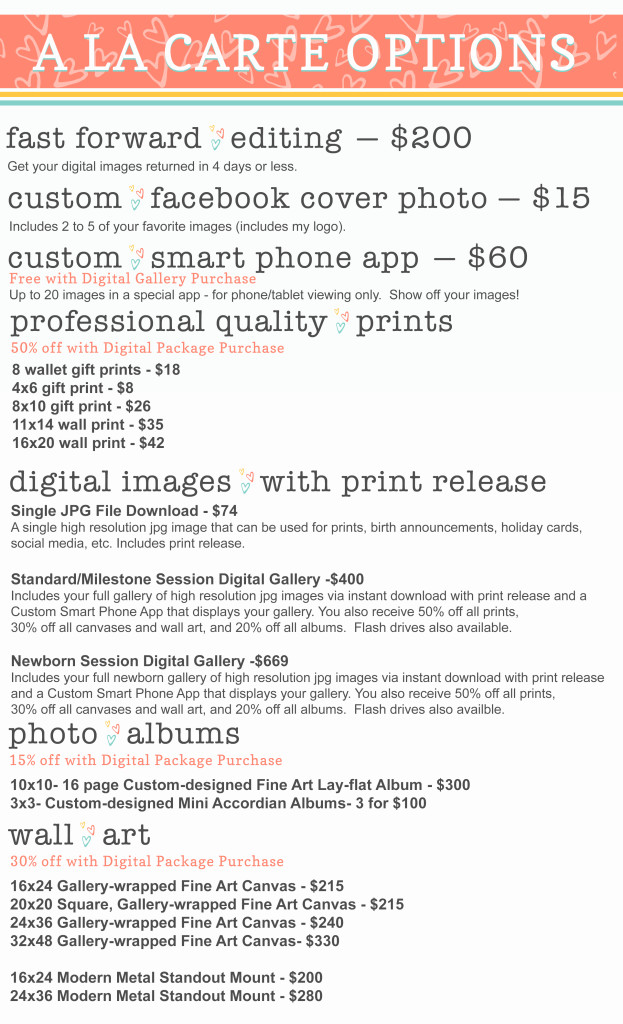 View CLP products here.  And in studio!
*Baby Registry is available so family and friends can contribute towards your session
*Prices are subject to change at any time.  Your contract submission date locks in your prices for your session.
*I accept cash, check, paypal, and all major credit cards.  Payment plans can be discussed.
*All sessions and purchases subject to sales tax. Some products will have shipping charges.
*Your proof gallery is open for purchasing for two weeks from the time it is delivered to you.  There is a $25 fee for reopening your gallery at any time, and you will be given another two weeks.
*To book your session, email me through my Contact Me form to tell me what you have in mind and inquire about availability.  When we confirm availability and your desire to book, I will give you the password to complete the contract and pay your retainer in the Client section of this site.
Chelsea Lietz Photography specializes in newborn, baby, child and maternity photography in San Antonio, Texas and surrounding areas including but not limited to Stone Oak and New Braunfels. Please "like" me on Facebook.