In the age of selfies, photographs are part of everyday life.
This is especially true for parents…  We don't want to miss a thing and everything they do is cuter than the thing before.  We flood facebook feeds from the moment we get their first photograph on ultrasound.  We "overgram" their every move on instragram.  We snap iphone pics and ask for "fancy" cameras for Christmas.  Let's face it, children are cute and they grow too fast.  Documenting their lives is fun and truly important.
These photographs create a record… because truth is, it is easy to forget things in our sleep-deprived perpetually-busy state.  They preserve memories for the future.  They give us proof.  We *need* these momentos to embarrass our kids at their weddings.  Am I right?  

We all take photos of our children.  Usually every day!
And while I strongly support hiring a professional photographer at least once a year,  I also want to share some tips with you so that you can take better photographs of your own children- with any camera at all.  I'm going to try and keep it at a beginner level with one advanced tip or two.
I will be sharing one tip a month, so don't forget to come back and learn more!  You can also search the blog for "photography tips" to see all of the posts.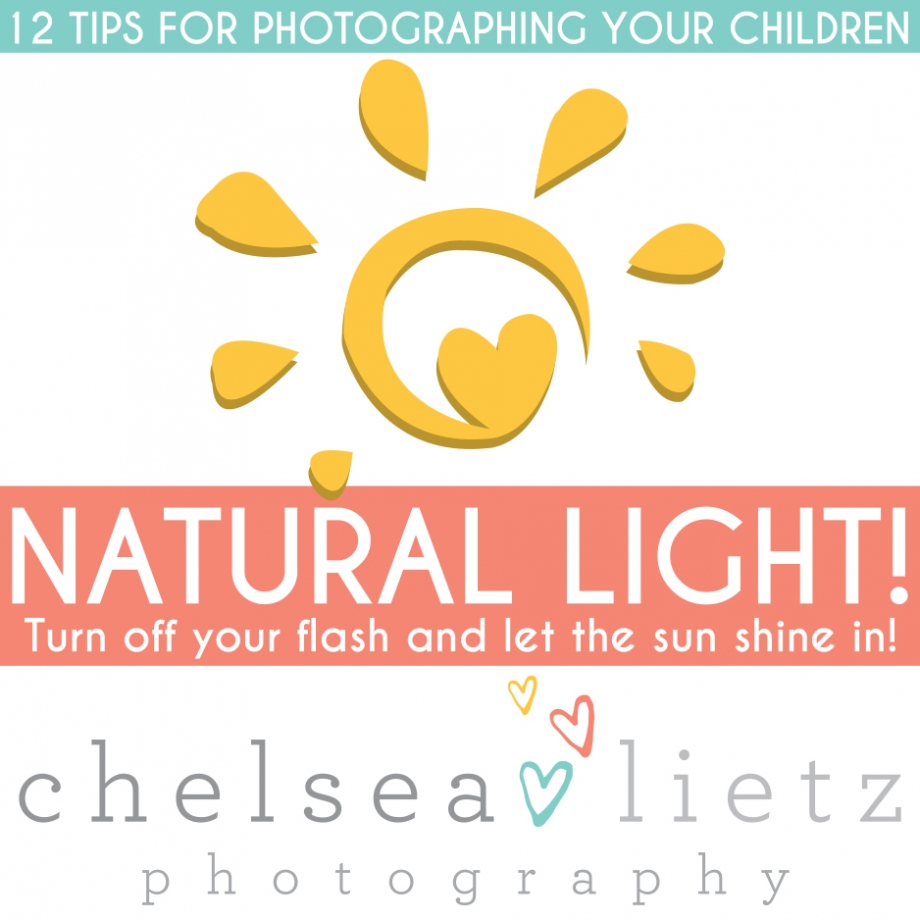 When you see a beautiful photograph that moves you, chances are, the lighting is appealing.  Light is crucial in photography, even with a snapshot.
Today, I want to urge you to turn off your flash and harsh overhead lights!  When shooting indoors, look for the sunlight.  Try opening your blinds and curtains and using this indirect light for your photographs.
Flashes can be a necessary evil in certain situations.  But my camera doesn't even have one.  And the flash on my phone is turned off.  These on-camera flashes are harsh, unflattering, and often cause red eyes or startled looks.  They wash out skin tones and create harsh shadows.  Overhead lights make strange shadows and destroy your white balance. If you can find enough light without them, turn them off!
When photographing my kids indoors, I place them near windows or doors with indirect light.  (this means no harsh rays shining right in… unless you are going for that effect)  I watch how the light hits their faces.  Ideally, you want it to shine down their face and slightly from the side, or side light them.
You can also shoot into the window for a different look.  (see the bottom images below)
Advanced tip:  if you want to use natural light, but there doesn't seem to be enough of it, raise your ISO.  The shots of Brynn in her crib below were shot at ISO 3200.  This creates some grain in the photo, but I don't mind it.. especially in the black and white versions.    Did you know you can change your ISO on your phone camera, too?  ISO is how sensitive your camera is to the available light.  Read more here.
I photograph my children often, usually with my cell phone.   I am on instagram!  Follow ChelseaLietz if you like.  

Here are some of my recent images of my own children using natural light inside.  (these are with my big girl camera)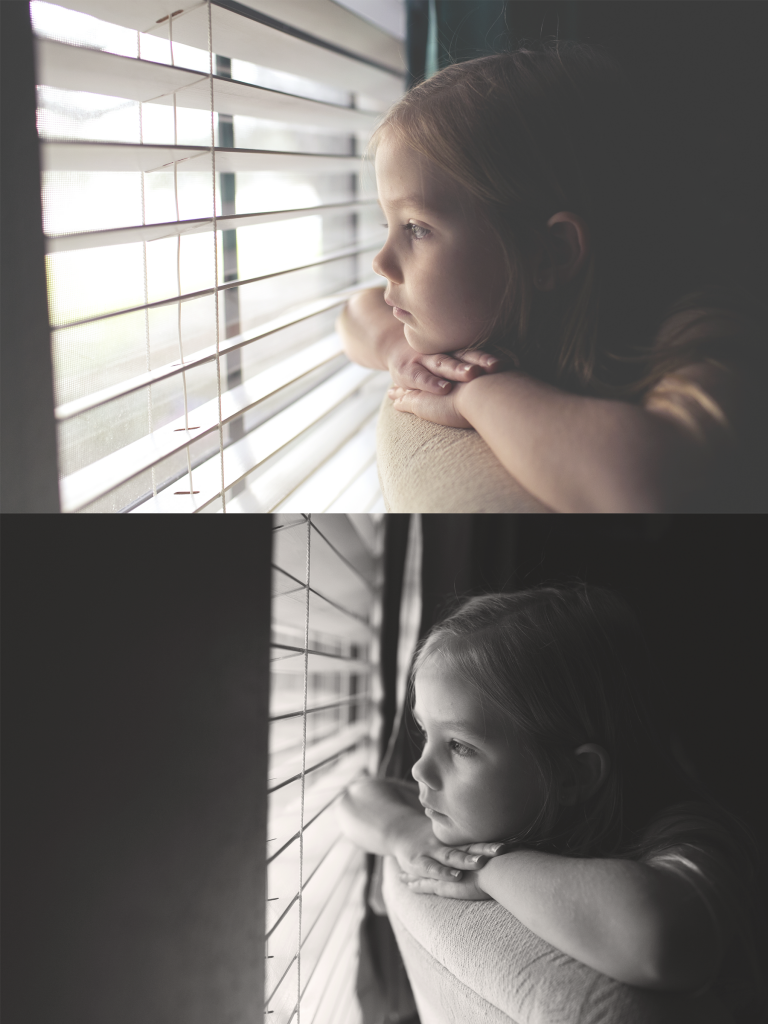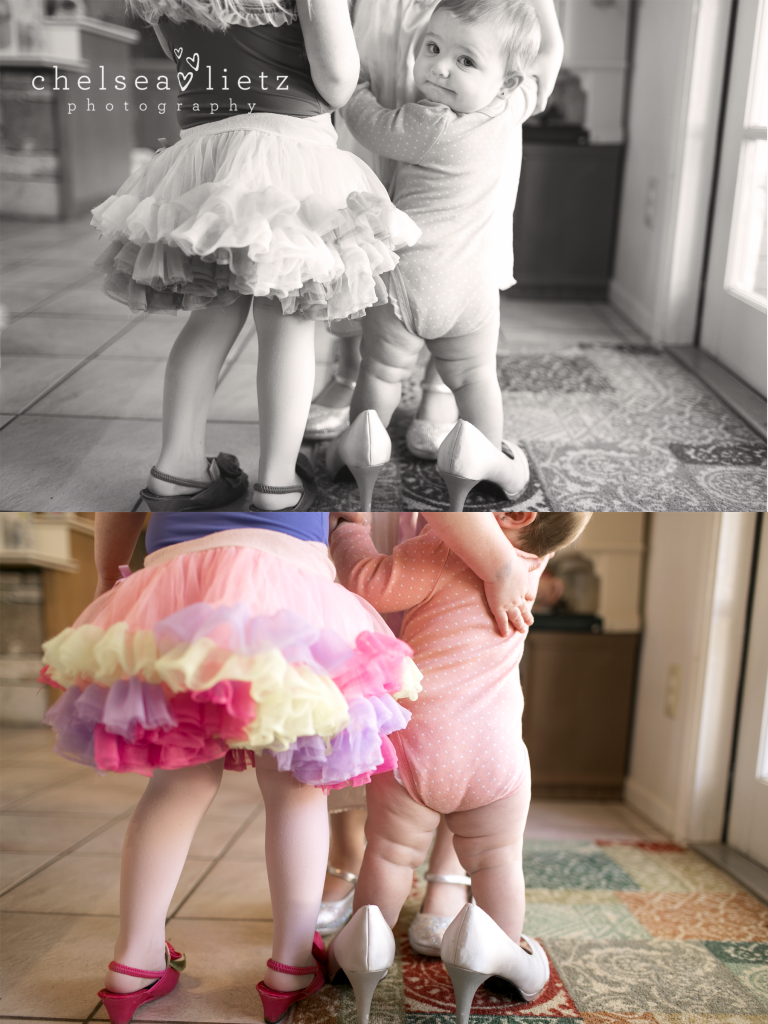 Chelsea Lietz Photography specializes in newborn, baby, child and maternity photography in San Antonio, Texas and surrounding areas including but not limited to Stone Oak and New Braunfels. San Antonio Photographer.  Please "like" me on Facebook.