Nothing says spring in Texas like fields of bluebonnets… and adorable children taking photos in them. It's a Texas tradition, ya'll.
I am pleased to announce San Antonio area bluebonnet portrait sessions for 2019 from Chelsea Lietz Photography.
The sessions take place on my private property between San Antonio and Bulverde, just a short distance from New Braunfels, Stone Oak, Spring Branch, Blanco, and Boerne.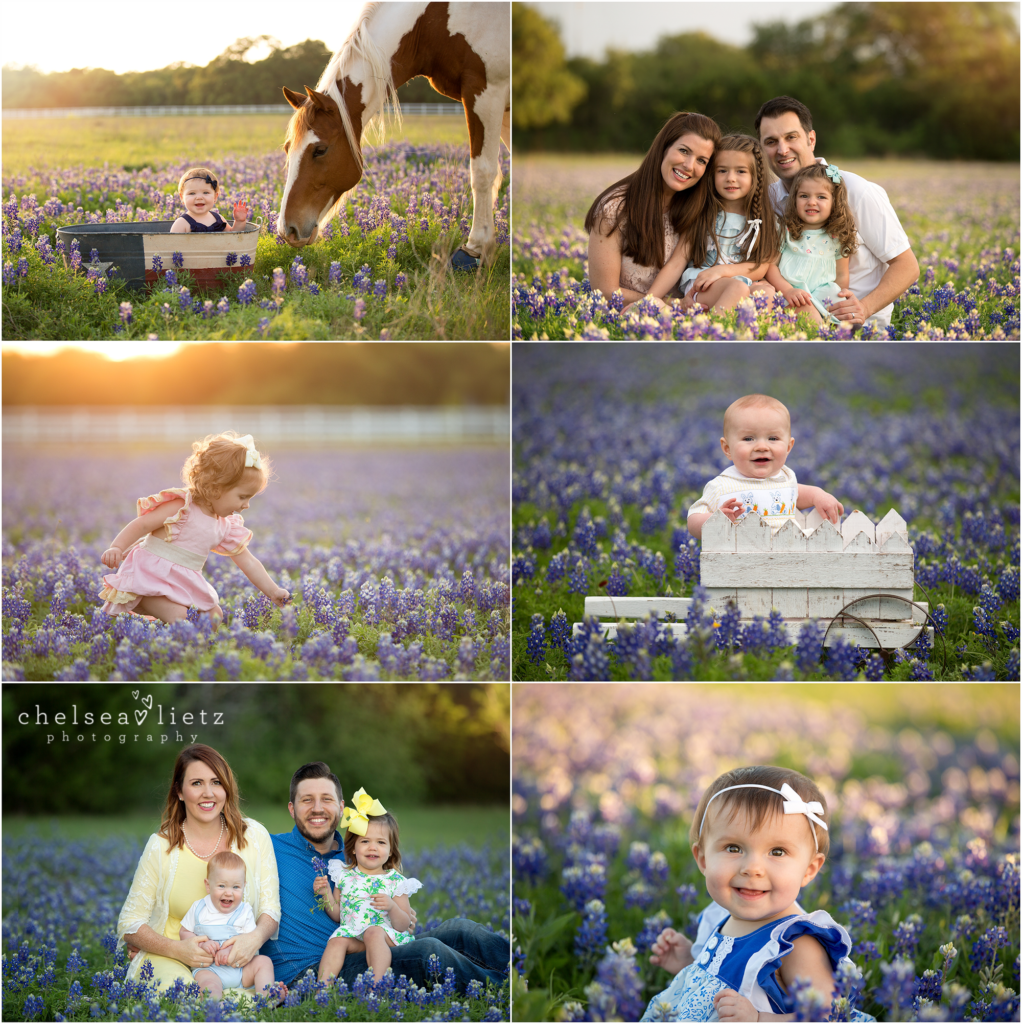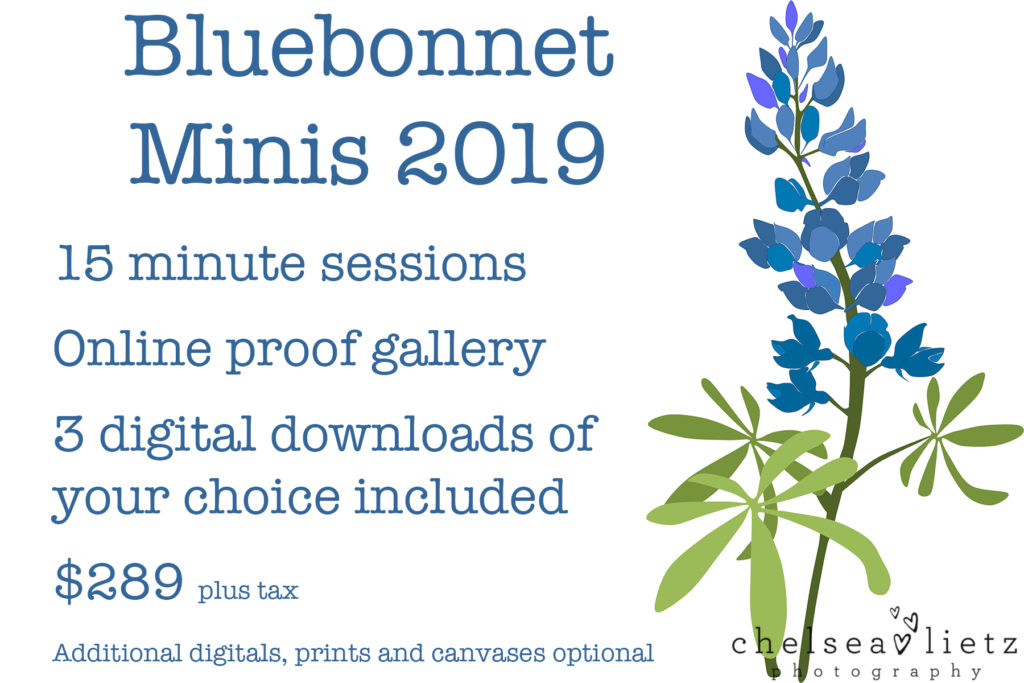 What you need to know:
These dates are my best estimates on peak blooms. I reserve the right to adjust dates as needed for blooms and weather.
Time slots subject to change 5-15 minutes at photographer's notice to account for ideal light and weather.
15 minute sessions with an online proof gallery in 12 days or less. 3 digital downloads of your choice, with more digitals, prints, & canvases available
Everyone on the property must sign a liability waiver.
I will have a few props available, including my Texas bucket, a Texas flag canvas tent, some vintage wooden boxes and blankets.
There are horses in the pasture. By request, I can keep them far away. By request, I can attempt to have them close or in the background… but this is not guaranteed in any way. Don't count on the horses, but they could possibly be a bonus if desired.
You will need to climb through or over our fence to get in the pasture.
There is always the chance of manure and cacti, so I recommend smart footwear.
Sessions are nonrefundable, but you may sell your spot or get a studio credit if you give at least 14 hours notice.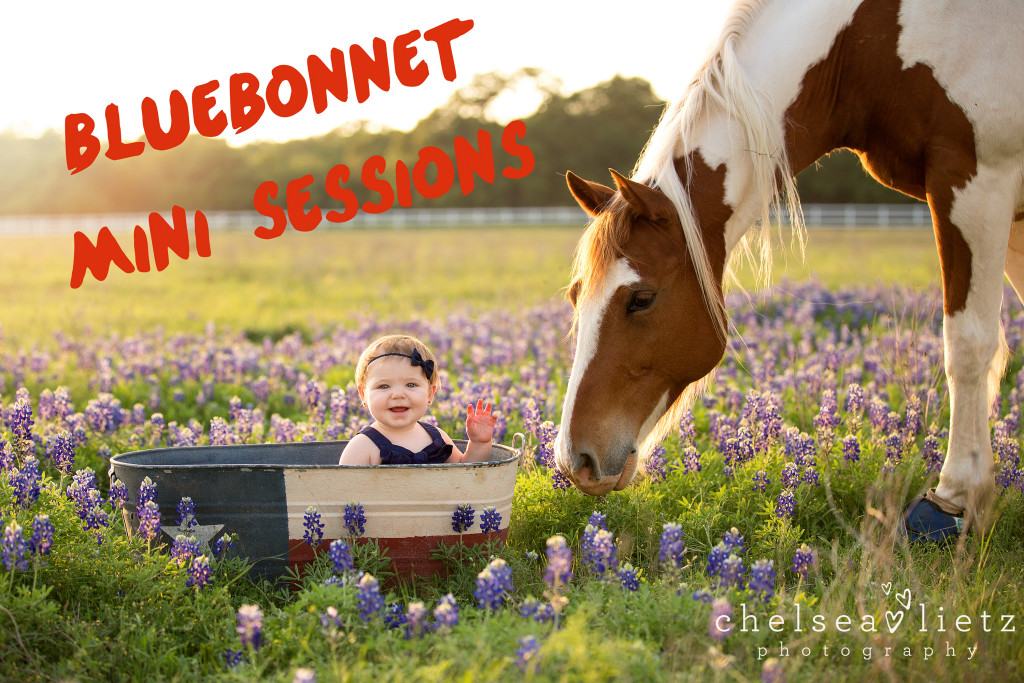 Chelsea Lietz Photography specializes in newborn, baby, child and maternity photography in San Antonio, Texas and surrounding areas including but not limited to Stone Oak and New Braunfels. Bluebonnet Portrait Sessions 2019  Please "like" me on Facebook.