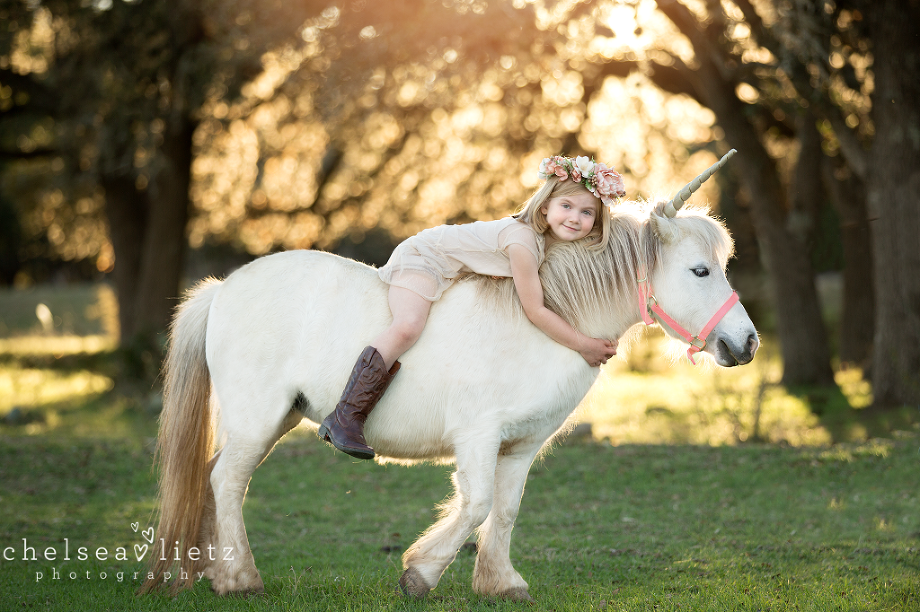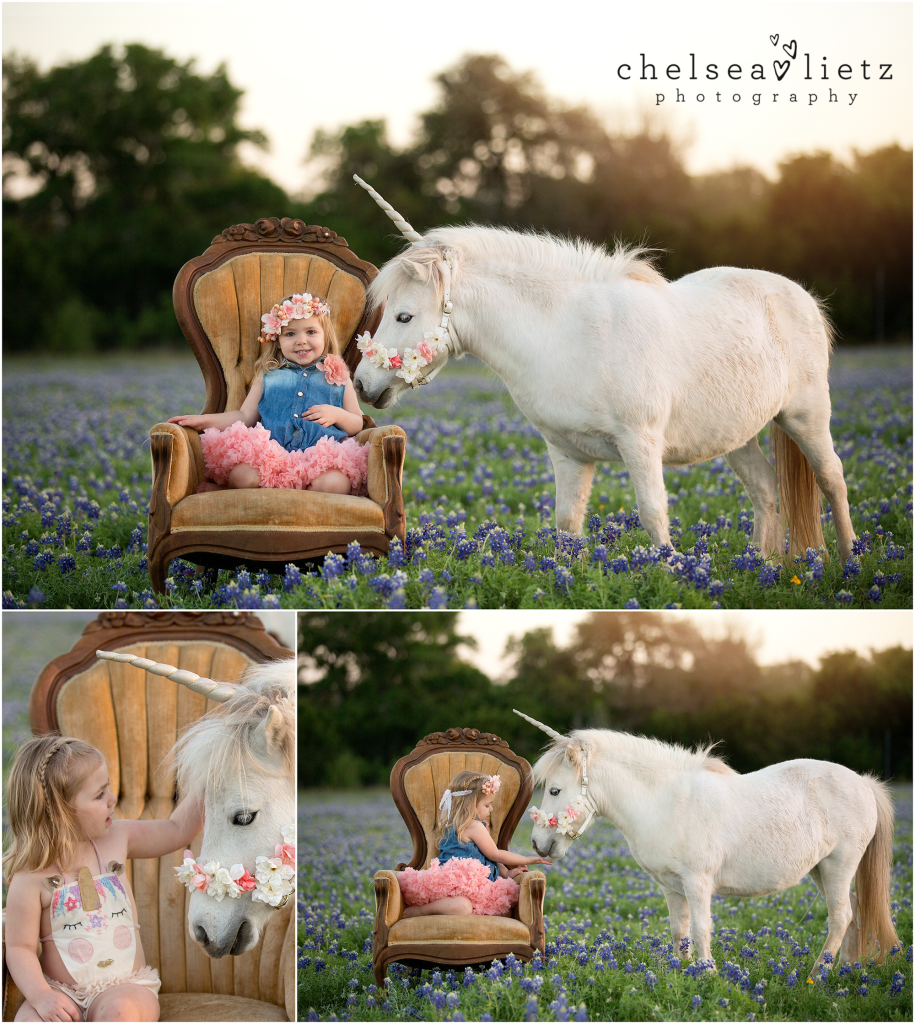 Chelsea Lietz Photography introduces unicorn and pony photos for children.  These are highly anticipated mini sessions featuring our miniature horse, Sparkles.  This sweet girl loves children and can't wait to be a magical unicorn for your princess or a pint-sized pony for your cowboy or cowgirl.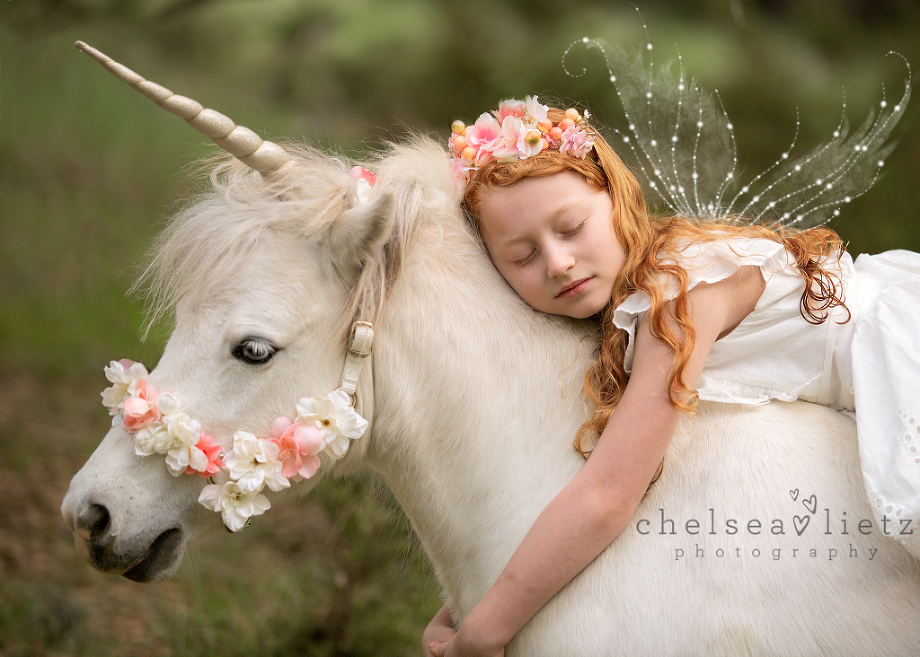 April 6, 7, 8, 21, 22, 23 at sunset
20 minute sessions
Your two favorite images are included as high-resolution downloads.  Additional digitals or prints are optional.
What you need to know:
Sparkles can be a unicorn or a plain white pony
Sparkles is our family pet and loves children.  However, everyone on the property will be required to sign a liability waiver
I provide the dresses, headbands, and floral crowns!  Outfits available from size 6 months- girls 10. (see outfits below)
Maximum weight on Sparkles is 65lbs
ages 7 months and up only (little ones will be in a bucket or chair)
siblings are welcome, but you do not get extra time or images
if your child is scared, I will do my best to composite some images so that the child appears near the pony in your image.
no cell phone photos or video permitted during the sessions
photographer reserves the right to reschedule for poor weather or other concerns
families will be emailed the week of their session with further details and location map
an assistant will be helping with the pony at all times, but parents might be asked to spot their child
The following outfits will be available for your use if you so desire.  I also have many floral crowns, unicorn headbands, floral headbands, cowboy hat, baby chaps, and more.  Closed toed shoes like boots are highly recommended.
Examples of some of these outfits in use can be found here.
Chelsea Lietz Photography specializes in newborn, maternity, child, and baby photography in the San Antonio, Texas area.  Please "Like" me on Facebook.  Unicorn and Pony photos for children.