As a newborn photographer, I obviously love babies.  I also love animals.  So I super-duper love baby animals!
I had so much fun photographing these 7 week old Papillon puppies.  If you are in the market, the male pup here is available from a fantastic local breeder named Forevr Papillons. (sic)
These two were pretty similar to photographing twin toddlers… they needed coddling, silly sounds, and funny faces.  

  We styled them with some fall setups and they were already feeling the Christmas spirit.  Guaranteed to make you smile.
If you find yourself in need of pet photography or portraits with your pets, I'm your gal!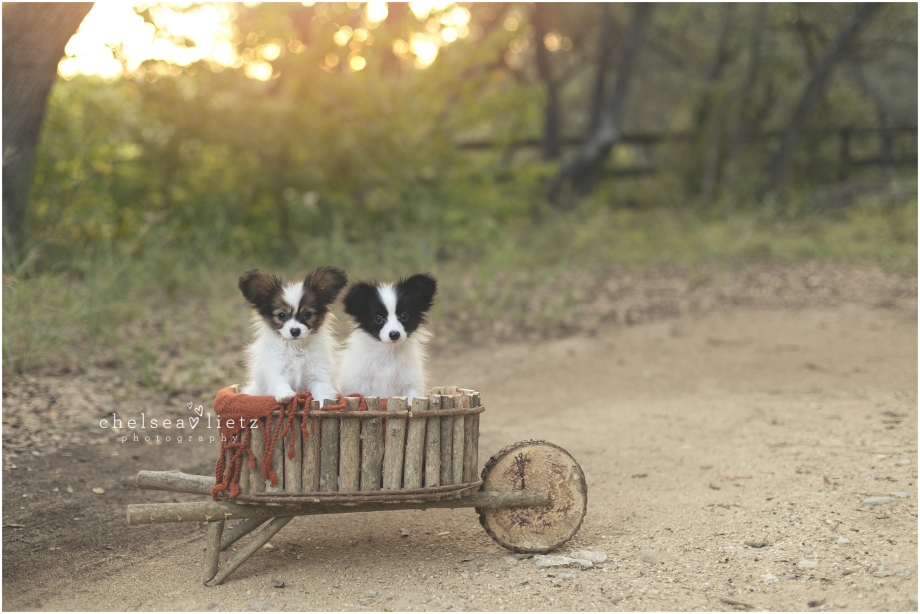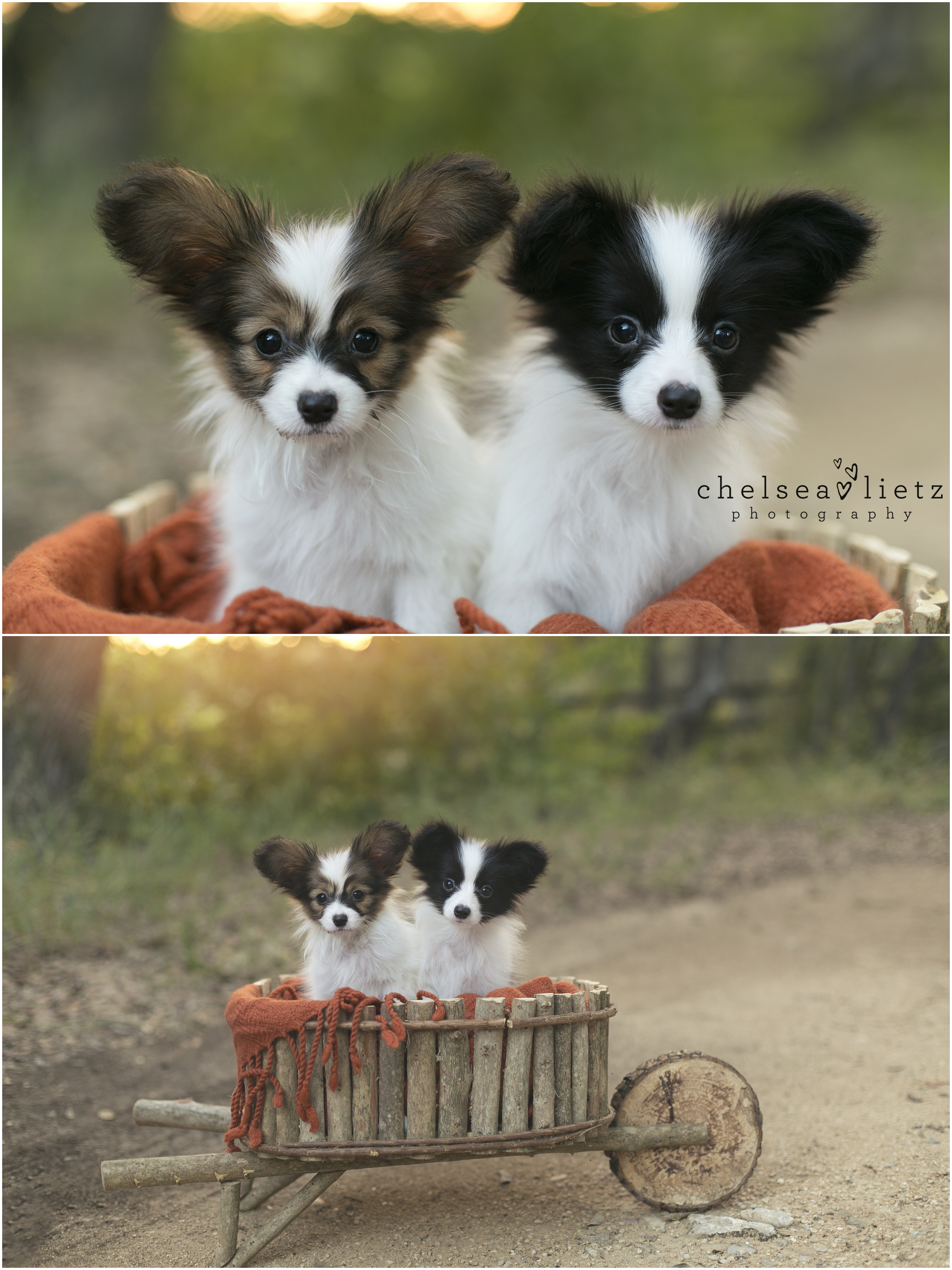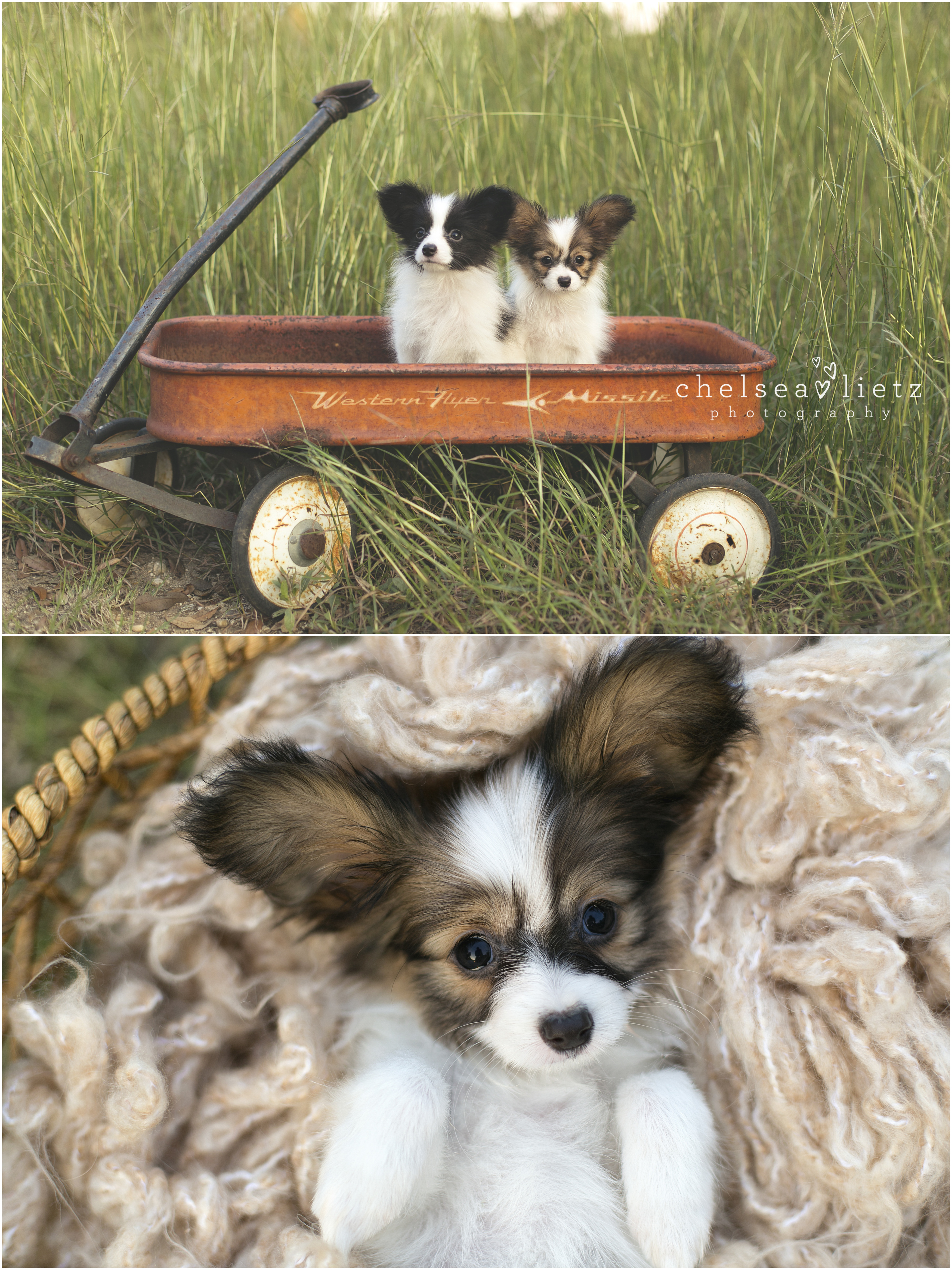 Chelsea Lietz Photography specializes in newborn, baby, child, family, and pet photography in the San Antonio and New Braunfels area. San Antonio Photographer.