Being a San Antonio newborn photographer is my dream job.  I wake every day eager to work with babies and photograph tiny miracles.   I push myself to learn new things and perfect my art. I am proud of what I do.
And in 2014 I had the honor of photographing 132 newborn babies.  (Down from 153 in 2013, but I took 2 months of maternity leave this year)
To some, this doesn't sound like a lot.  But it is.  Newborn sessions are labors of love, but they are long and a great deal of work.  Not to mention all of the non-newborn sessions I did!  And raising three of my own babies that are 4 and under.
I was busy in 2014. But it was the very best kind of busy.
Thank you, dear clients-turned-friends, for choosing me to capture your priceless memories.  Our children grow far too quickly and I think we can all agree that remembering them when they are small is something to treasure.
I wish you all a healthy and happy 2015.  Celebrate the new year with your loved ones… because I'd love to count your baby in my 2015 total!  wink, wink.  😉
God Bless.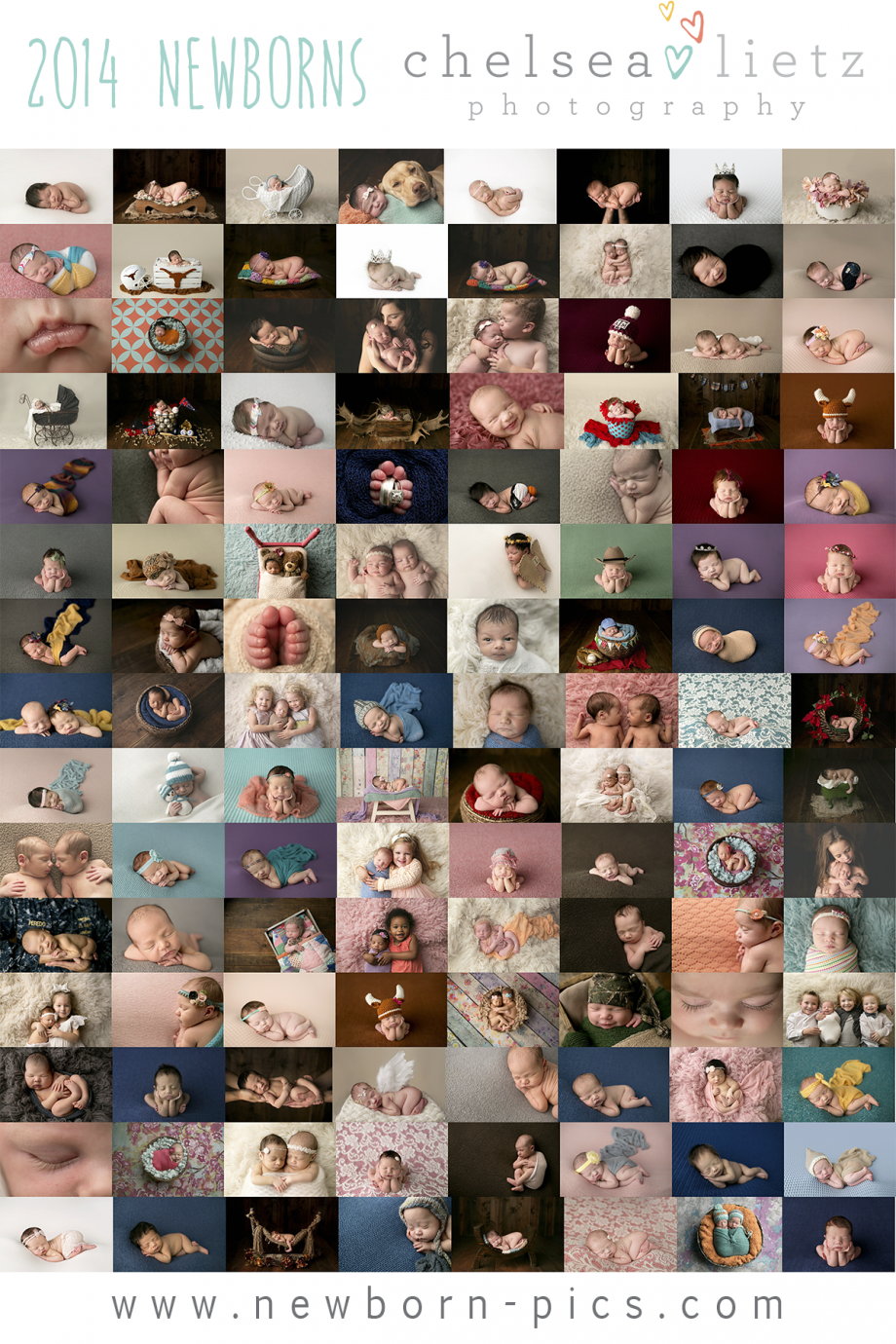 Chelsea Lietz Photography specializes in newborn, baby, child and maternity photography in San Antonio, Texas and surrounding areas including but not limited to Stone Oak and New Braunfels. Please "like" me on Facebook.