Sweet baby girls Agnes and Ingeborg had so much fun at their newborn session that they came back to see me at six months old.  I ADORE 6 months… they are sitting and happy and showing personality.
We recreated a few of their newborn portraits to show growth… I promise I did not shrink the basket!  I can't wait to see how much they change again at one year old.
We also got girly with the twins and styled their sessions with some pearls, vintage dresses, pink, a Dollcake Oh So Girly frock, flowers, vintage quilts, and some of the same headbands they wore as newborns.  We used the British flag prop to represent Dad's heritage and their dresses had Nordic characters from mom's culture.  

Thanks for coming to play with me sweet girls!  You are so photogenic!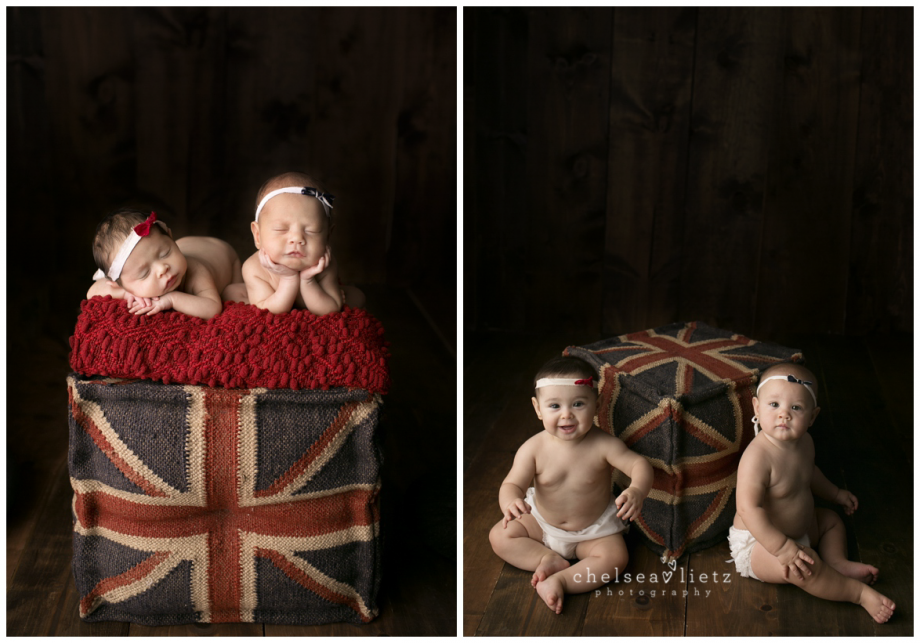 Chelsea Lietz Photography specializes in newborn, baby, child and maternity photos in San Antonio, Texas and surrounding areas including but not limited to Stone Oak, New Braunfels, Seguin, Boerne, Blanco, Fredericksburg, Kerrville, and Bulverde.