As San Antonio's premier baby photographer, I love watching children grow from sleepy newborns to chubby, smiley babies, then to spunky toddlers celebrating their first birthday!  I offer a Belly to Birthday Portrait Package that captures that first precious year and documents the growth that happens in the blink of an eye.
My package (details here), includes four portrait sessions: maternity, newborn, 6 month/sitting, and a one year session with cake smash.  If you prefer, you can replace your maternity session with a 9 month mini session.  These sessions ensure that you capture every adorable stage and don't miss any of those fleeting moments.  Each session in my package includes 2 digital images so that you may show off your adorable baby and make prints wherever you wish.  Also included in the package is a custom Facebook timeline cover (examples here) of your favorite newborn images, and a custom smart phone app to show off your gallery.  After your child's birthday session, I compile a custom designed 10×10 lay flat fine art album… it is BEAUTIFUL.  The memories preserved on these thick, museum quality pages with be cherished forever.
 I adore watching the "baby plan" babies grow.  And I often document this growth with what I call "recreation images."  I like to choose a favorite photo from the newborn session and use the same prop, pose, and/or backdrop at each milestone session to show exactly how much the baby has grown.   You can see an example below from Nolan's first year in my airplane prop.  Babies grow fast, I highly recommend signing up for the Belly to Birthday package so you don't miss those milestones!
Nolan just graduated from my baby plan.  It was an honor to serve his family and watch him grow.  He is seriously adorable and I honestly think he should be a baby model!  This kid is CUTE.  First you see him with his birthday sign… this is a chalkboard that I customize for your child to share their stats, favorite foods, words, etc.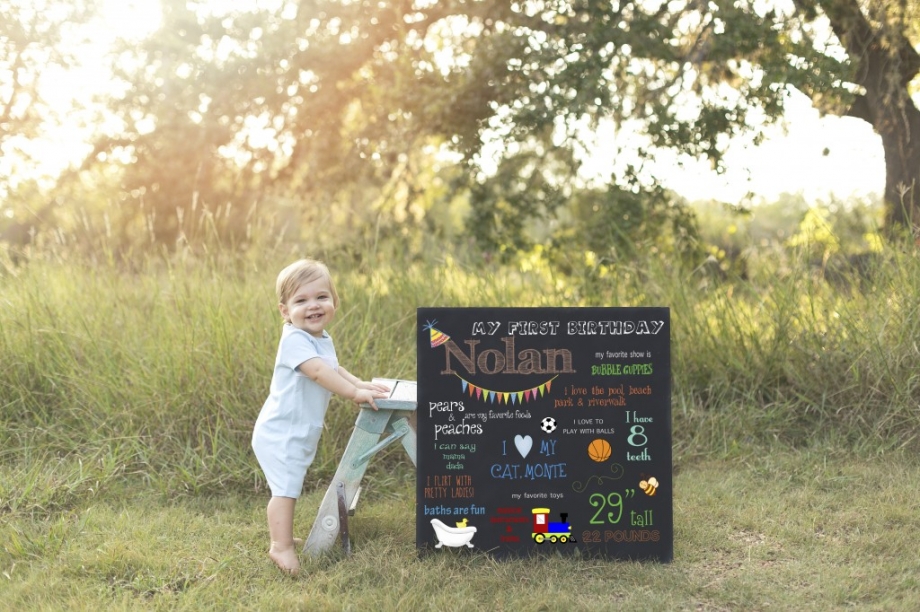 Below are some images of Nolan at his newborn, 3 month, and 6 month sessions.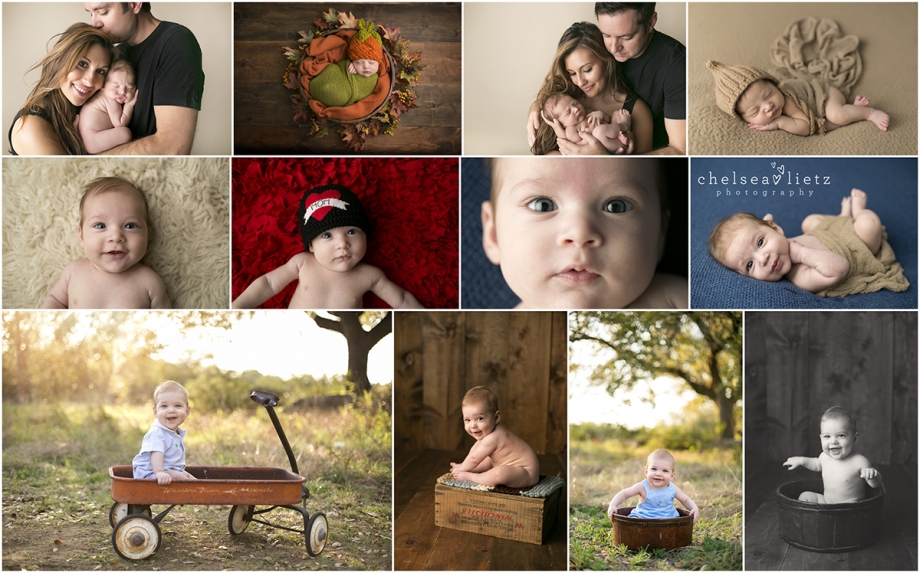 Here is Nolan's growth series!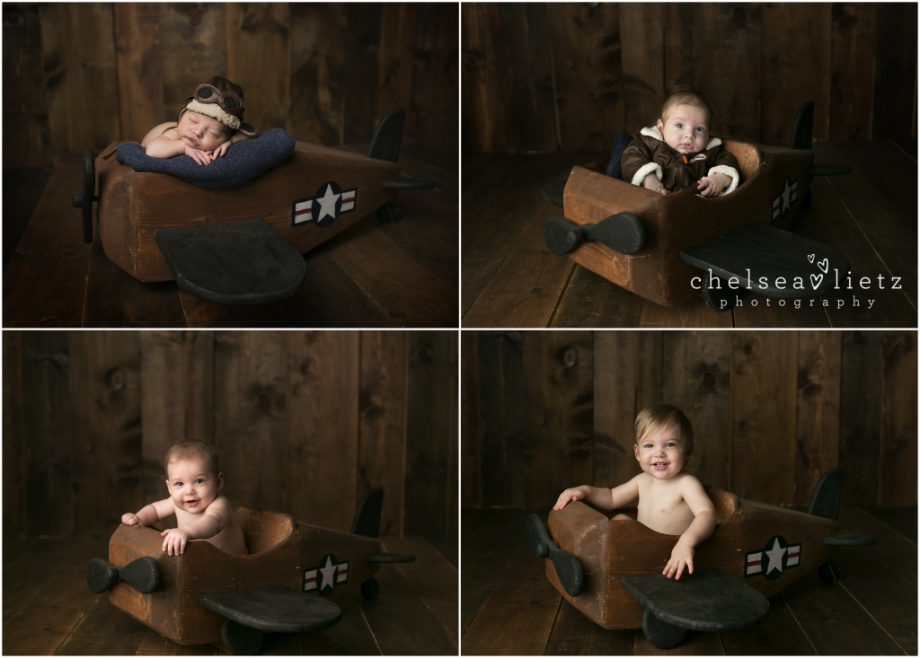 And finally, here is Nolan at one year!
Nolan was not a fan of the cake smash.  You just never know which kids will love it or hate it!  But, it is still adorable…
He did, however, love the bubble bath in my cute shower tub that washed all that cake away!
Chelsea Lietz Photography specializes in newborn, baby, child and maternity photography in San Antonio, Texas and surrounding areas including but not limited to Stone Oak and New Braunfels. San Antonio baby photographer.