Sweet Adelyn is part of my "baby plan," which includes a few sessions from maternity to one year old to document their (too) rapid growth in that sweet, snuggly time. The package also includes a gorgeous album at the end of the year.  Please visit my Investment page for more details.
Just like at her newborn session, Adelyn was pretty as a peach for her 6 month photos.  I adore her hair, her big, bright blue eyes and the dimples on her heiny!  Seriously, check out the bare baby bottom with a bear bonnet!  I die.
We had so much fun playing at her portrait session, even mom and dad got in on the fun.  We did a variety of outdoor and studio shots. I really love recreating images from a child's newborn session to show how much they've grown.  We did that for Adelyn on the blue blanket and will do it again when  she comes back to celebrate her first birthday with a cake smash.  

 Enjoy this gorgeous, angelic face…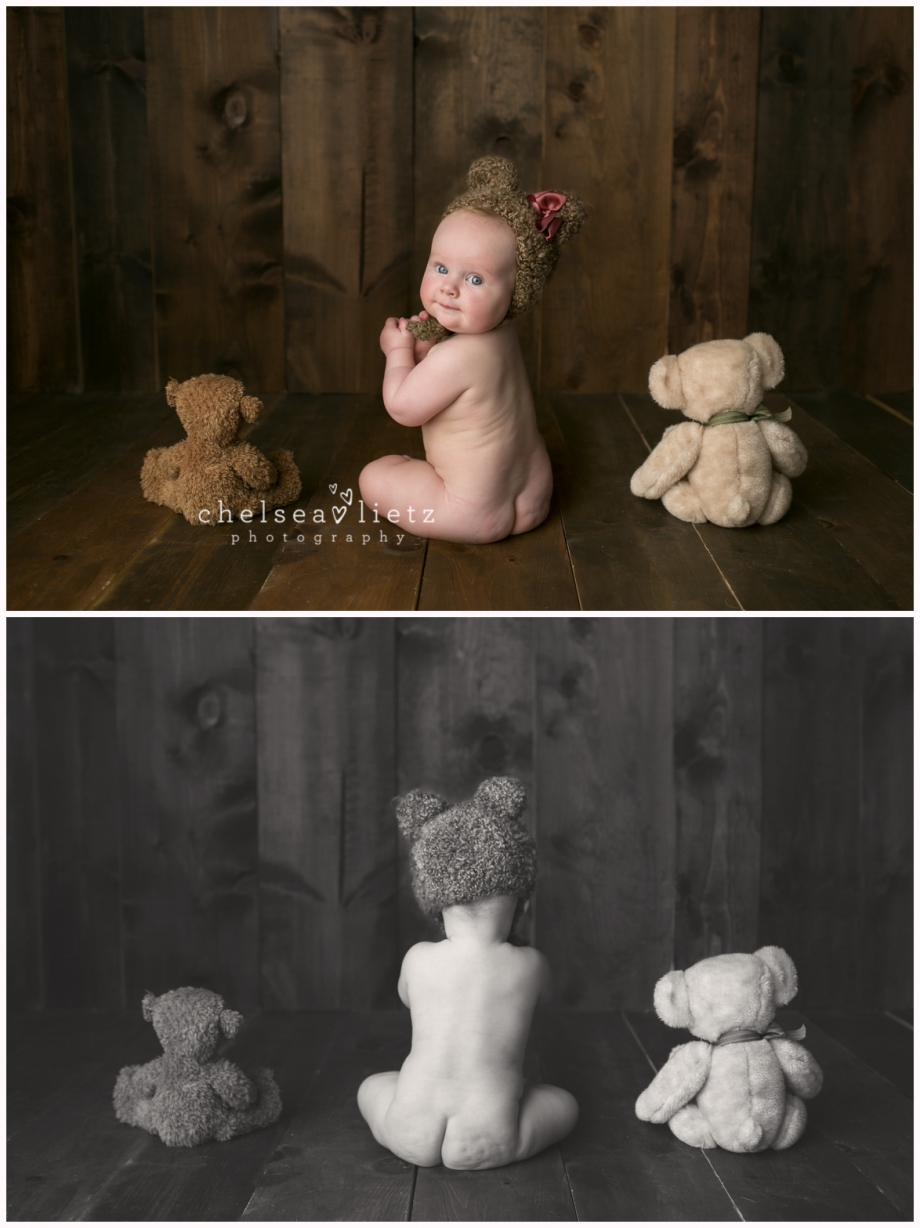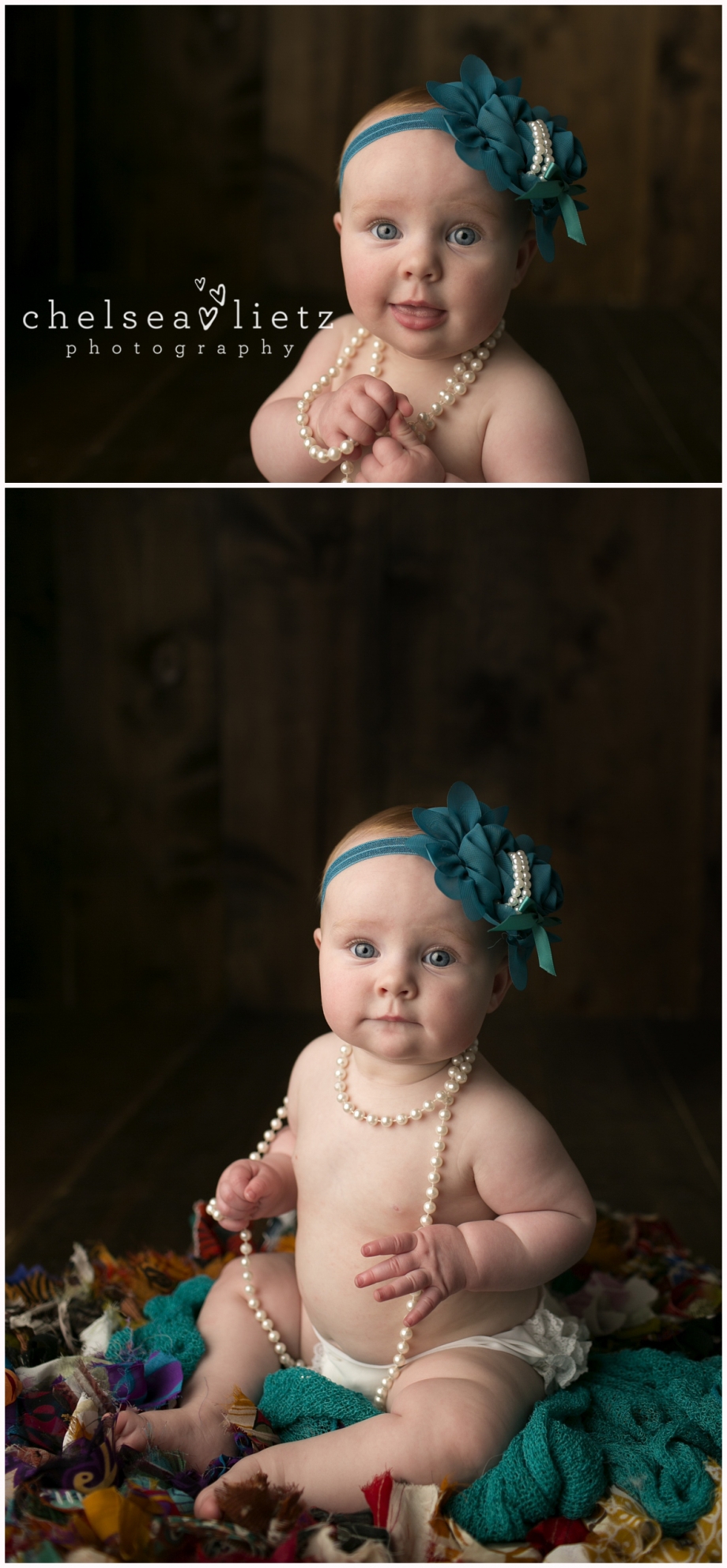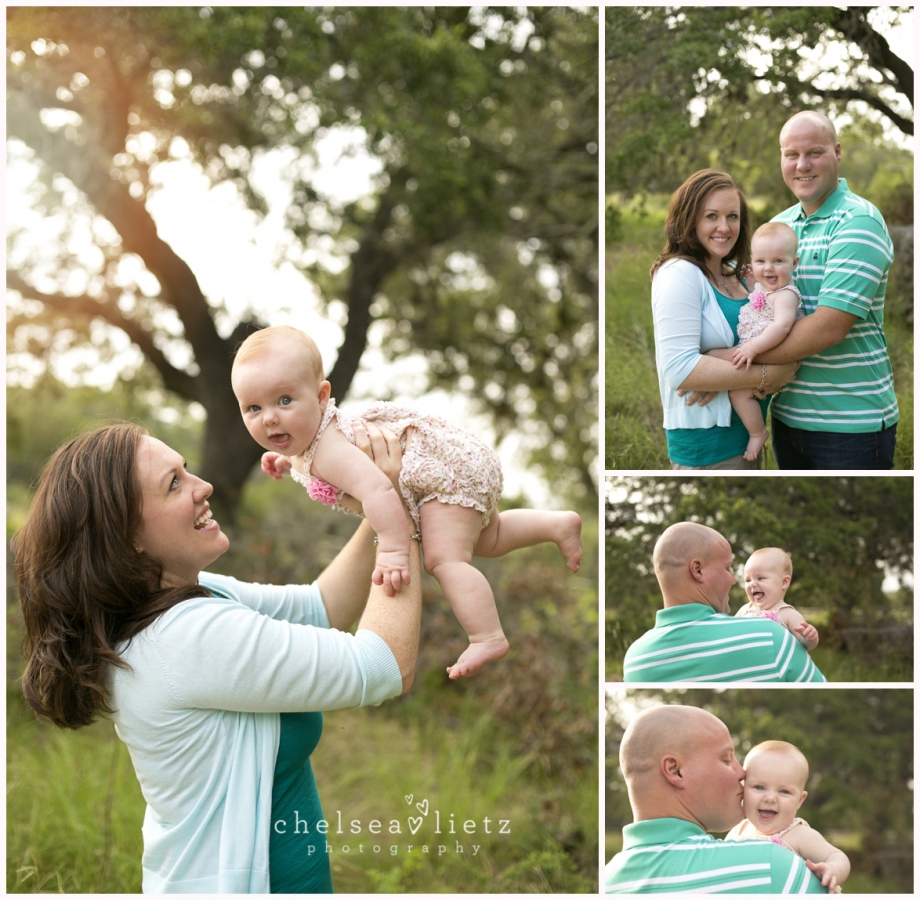 Chelsea Lietz Photography specializes in newborn, baby, child and maternity photography in San Antonio, Texas and surrounding areas including but not limited to Stone Oak and New Braunfels.