I love being a New Braunfels area newborn photographer and I love giving back.  I recently offered a free newborn session and digital images to a "deserving" family via my facebook page.  Deserving was meant to mean many different things and I love the way it was interpreted. So many wonderful families were nominated that I decided to offer this gift to two families.  And yet I still yearned to give more.  And then First American Commercial Property Group AND a past client of mine pitched in to donate SIX more sessions for deserving families.
The Skelton family was the first in the studio and I loved every minute of it.  They were nominated by the aunt of one of my past clients, and I'm so glad Jenny shared their story with me.  The Skelton's are parents to six! beautiful children, though one angel awaits them in heaven.  They felt the beautiful call to adopt, Mama homeschools her brood, and Dad serves all of us as a firefighter in New Braunfels.  I love all seven of them to pieces and I've only met two of them!
Here is their story in Sarah's own words…
     "Ever since early in our marriage we knew we would want to adopt.  It was a desire that we know was put on our hearts by God.  We spent years praying and waiting for the right time to pursue adoption.  During that time we were blessed with having four children born to us.  We also suffered two miscarriages.
     Then after ten years of marriage we were introduced very unexpectedly to a little boy who was about seven months old and in need of a home to grow up in.  It wasn't long before we and our children fell in love with him.  He very quickly and easily fit right in with our family.  He had the sweetest personality and was so handsome.  He was our son.  By God's grace we were able to adopt our little guy.
      He began having medical difficulties.  We spent time in and out of hospitals finding no real answers.  At one point it seemed as if he was on the rebound as the problems he was having were subsiding.  Just as our hopes for him were up it happened.  We lost him.
      There are no words to describe the pain and confusion of our loss.  We cannot possibly fathom or explain why this happened.  We only know that Gods ways are higher than our own.  There remains an emptiness.  The loss of our precious son has left a profoundly significant void in our family that can never be filled.  Our little guy changed our lives forever during the short time we had him.
     Throughout the rollercoaster that has been the aftermath of this tragedy we still know two things.  God is still sovereign just as he was before, and He still loves us just as unendingly as he did before.  This we know to a certainty.
      We have since suffered through another miscarriage but we now have a brand new little girl.  She was born a bit early with some minor complications but she could not be more perfect.  She is our sweet number six and we are loving her more everyday just as with our five children before."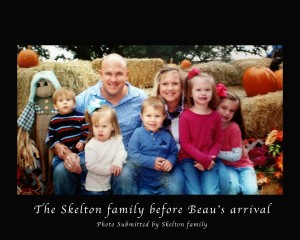 God Bless you Skelton family and thank you for sharing your story and your daughter with me.  May Beau bring you as much joy and laughter as the five have before her…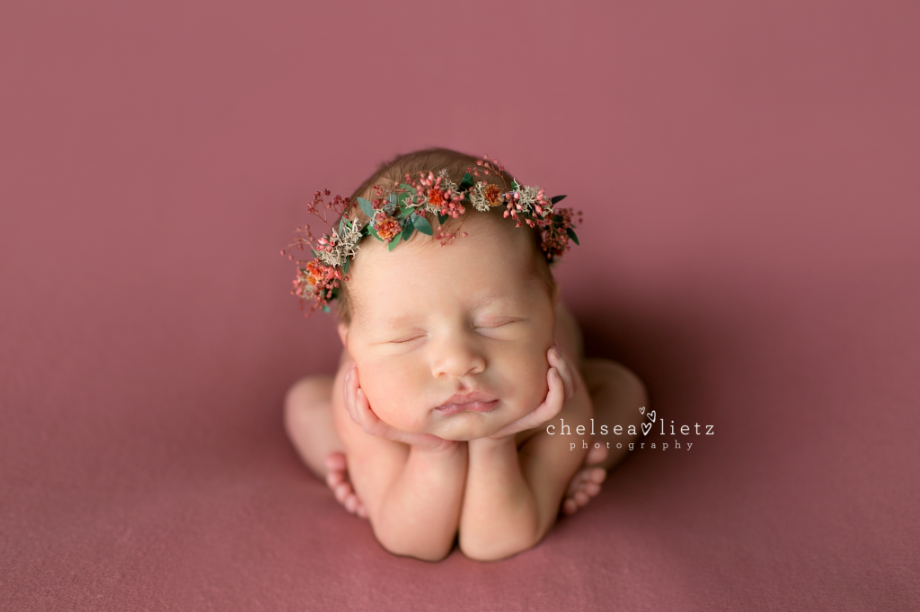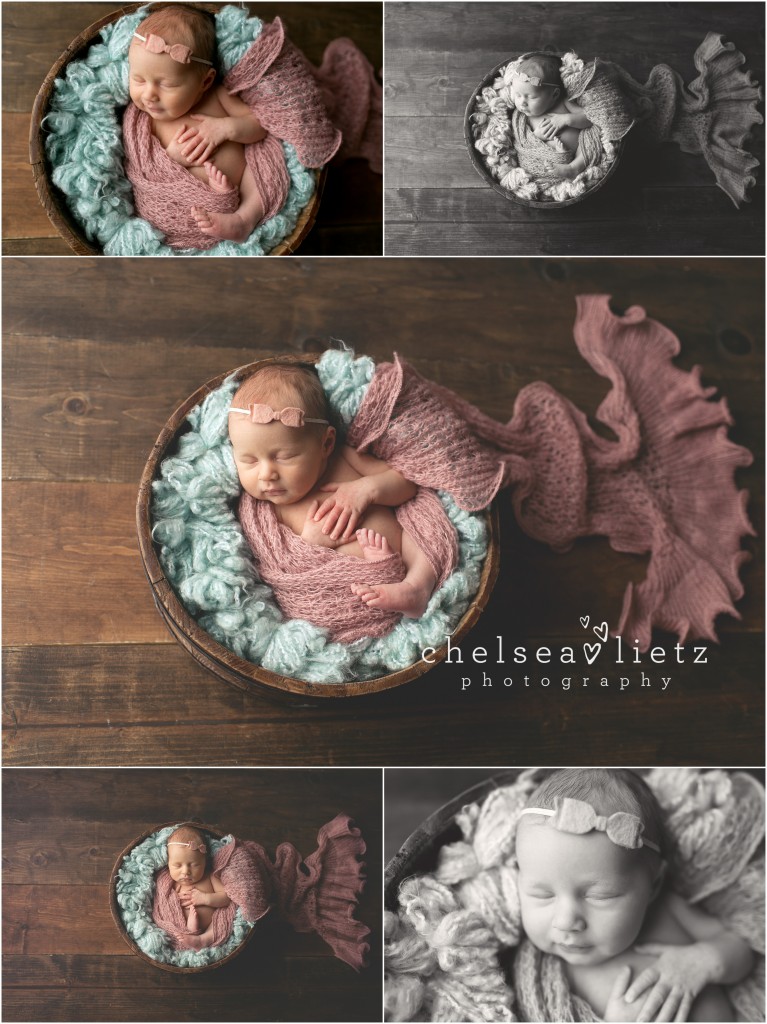 Chelsea Lietz Photography specializes in newborn, baby, child and maternity photography in San Antonio, Texas and surrounding areas including but not limited to Stone Oak and New Braunfels.  New Braunfels newborn  photographer    Please "like" me on Facebook.