Tiny Longhorn football fan, Joaquín, came to the studio for his newborn portraits and was an absolute angel.  He is so beautiful and slept through his entire photo session.
Joaquín is lucky to be born a University of Texas fan *and* a San Antonio Spurs fan!  At mom & dad's request we did some fun sets up to show his pride.  I also did several classic poses styled with the colors mom asked for… orange, gray, and aqua/teal.
Before each newborn photo session, I ask parents to fill out a style survey.  This information helps me style the session in my own way, but with the client's requests for specific colors, props, themes, and set-ups.  I love creating something that parents love and are eager to share.
Immediately sharing images of your brand new baby is so fun!  I offer digital images and facebook timeline covers for sharing on social media and for creating birth announcements.  But I am also proud to offer professional quality prints, albums and wall art because your sweet baby will grow quickly and I want you to have beautiful memories to keep and cherish for a lifetime.
Your child may not even be able to view images saved on a disc when he is 60, but he can always show his grandkids the album you made for him. And that canvas that looks beautiful on the walls of your home now would be a great conversation piece to display at  your daughter's wedding.
They are only this little once, capture the tiny details and display them.
You only regret the photos you didn't take.  And the images you didn't print.
Hook 'em Horns, Joaquín!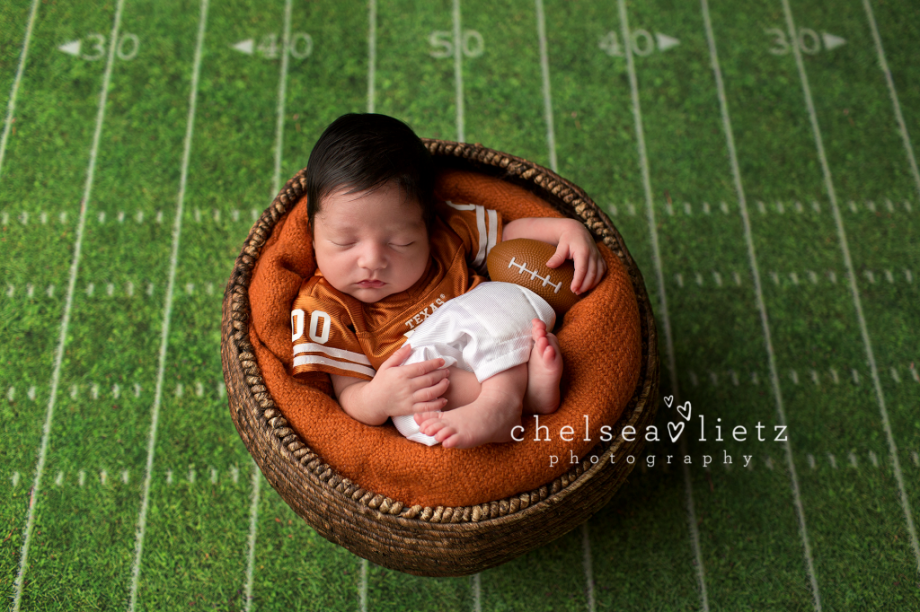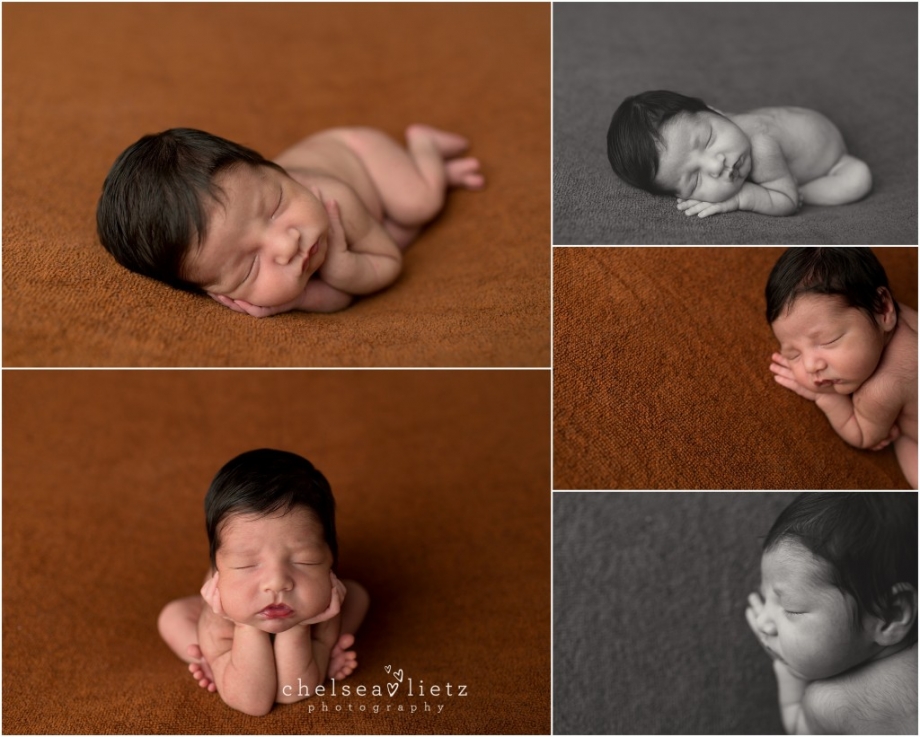 Chelsea Lietz Photography specializes in newborn, baby, child and maternity photography in San Antonio, Texas and surrounding areas including but not limited to Stone Oak and New Braunfels. Longhorn baby photos in Stone Oak area. Spurs baby pictures.  Please "like" me on Facebook.